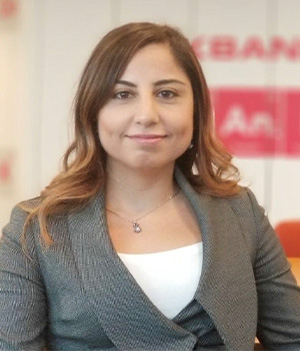 Burcu Tayiz
Design Studio-Staff Channels Product Owner @Akbank
WORKSHOP:
Lightening Decision Jam
+ With Burcu Tayiz                                         + Language Turkish
Solving the design problems. LDJ enables a group of people to quickly discuss problems, find solutions and make decisions with a prioritization mechanism. It is an accelarated design-thinking workshop.
Who is Burcu Tayiz
Burcu works as a product owner in a creative team who is responsible from design of internal customer applications at Akbank. Their proficiencies are branch banking, call center and corporate applications. In their perspective, most exciting work lately is the new generation Akbank designs with a holistic design principle.
She is passionate and always starts to her projects with "what the user needs". Her motto is "you are not the user". She believes that a good design should be simple, usable and innovative.
About the organizer

UXservices is a specialized user research and user experience design consulting firm, based in Istanbul, Turkey. UXservices has a global reach to latest UX and usability know-how thanks to its active role in international organizations like UXPA, UX Fellows and IAI. UXservices has credentials and experience in a wide variety of interface platforms at different industries including telco, banking, finance, retail and more.
VISIT WEBSITE