Hello! We are UXistanbul.
"The first International User Experience and Usability Conference of Turkey and Region."
We are a one-day user experience and usability event, and we annually "fascinate" our guests. By being the first UX conference of Turkey, we gather UX and Usability professionals from World's leading companies in Istanbul, to share their experiences.
In 2017 we came together again on February 21 st at Renaissance Istanbul Polat Bosphorus Hotel.
And, we are powered by: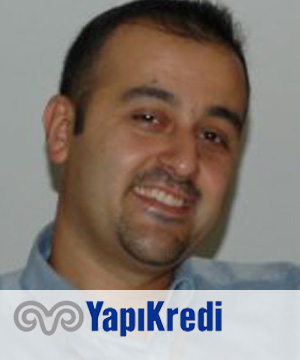 Manager of Client Database and Product Catalogue Analysis Department, Yapı Kredi
Turkey User Experience (UX)
Report 2016-17
Presenting the first report on user experience and usability in Turkey, providing valuable insights and statistics about the industry.
Prepared by UXservices with contribution from hundreds of industry professionals.
DOWNLOAD REPORT
About the organizer

UXservices is a specialized user research and user experience design consulting firm, based in Istanbul, Turkey. UXservices has a global reach to latest UX and usability know-how thanks to its active role in international organizations like UXPA, UX Fellows and IAI. UXservices has credentials and experience in a wide variety of interface platforms at different industries including telco, banking, finance, retail and more.
VISIT WEBSITE